SAP Ariba Application Managed Support
Support and Optimize your SAP Ariba Solutions
The RIGHT team.
The RIGHT approach.
CCP Global's flexible SAP Ariba Managed Support (AMS) packages will fit your needs whether you're a small to mid-sized company or a large enterprise. Our expertise enables you to improve internal efficiencies, increase user and supplier adoption, and free your internal teams to focus on more strategic objectives.
As a certified SAP Ariba service partner, CCP Global can detect, diagnose, remedy, and report on complex business transactions in SAP Ariba to ensure the highest quality and compliance.
Our experienced technical staff can step in to be a part of your team and provide guidance on streamlining and improving your Ariba processes to get the most out of your investment. This means you can boost productivity, get to market faster, or focus on your broader digital transformation while letting CCP Global support all your SAP Ariba needs
Download our CCP Global AMS 2022-2023 infographic to read more about our unique approach to managed support.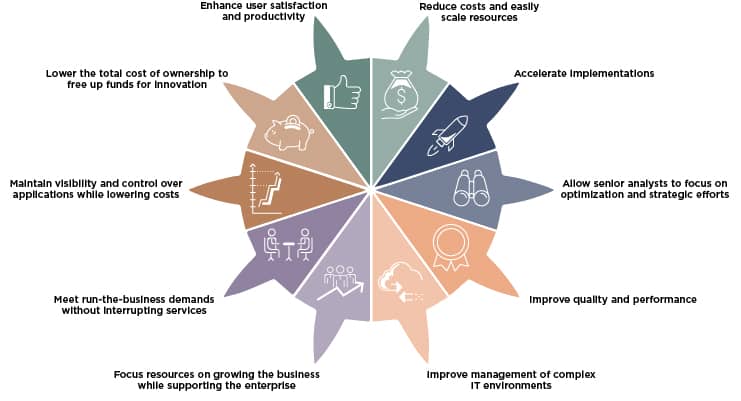 Benefits of AMS
Quick on-demand help for your existing Ariba solutions.
Administrative support for your SAP Ariba modules.
Help with the tougher technical questions.
Assistance with troubleshooting and monitoring your Ariba platform, notices and tickets.
Investigating new releases and enhancements which may benefit your company.
Four Service Tiers for Suppliers and Buyers
We also offer individual services and can customize any of the following packages.
Supplier Support Package
Customer Enablement
Basic Configuration and Integration Support
SAP Business Network Invoice Processing
SAP Business Network Order Acknowledgements
SAP Business Network Contract Processing
SAP Business Network Catalog Support
Ariba Discovery Profile Enablement
Ad hoc Micro Trainings
Premium Support
Part-Time Support
Premium Support Services
On-Demand System Support for Deployed Modules
Support and Troubleshoot Supplier Enablement and Catalog Management
Support for Upstream Ariba Modules
Support for Downstream Ariba Modules
System Administration Support for Support Tickets
Technical Break/Fix Solutions
Executive Support
Part-Time Support
Premium Support Services +
Remote System Assessment
Roadmap Development
Support for Deployed SAP Ariba Modules
Basic Configuration and Integration Support
System Administration Support for Help Desk Tickets
Ad hoc Micro Trainings
Performance Tuning Advice
Proactive Monitoring of Ariba Notices and Quarterly Releases
Advanced Technical Break/Fix Solutions
Enterprise Support
Full-Time Support
Executive Support Services +
Onsite System Assessment
Dedicated Full-time System Administrator
Supplier Enablement Support
Module Optimization Projects
Advanced Configuration Support
Technical Integration Support
Onsite Support As Needed
Development and Enhancement Guidance
Proactive Monitoring of Ariba Change Requests
Proactive Monitoring of Ariba Service Requests
Proactive Monitoring of Systems Issues and Outages
Get your Ariba system back on track with CCP Global's Total Training Solutions: A Modular Approach to User, Supplier, and Admin Training. Four service packages to fit any need and budget.
Our AMS Services
Post-Deployment Services
Pre-Deployment Services
Download our CCP Global White Paper on the importance of prioritizing Organizational Change Management for effective business transformations.
CCP Global has served as the leading SAP Ariba service partner for a major commercial airline supporting a suite-integrated SAP Ariba solution consisting of SAP Ariba Buying, SAP Ariba Contracts, SAP Ariba Sourcing, and SAP Ariba SIPM with integrations to SAP ECC and ServiceNow. CCP Global designed the solution and provided outsourced administration and enhancement services over an 18-month project duration. After implementation, CCP Global partnered with the client to drive user adoption of the system, rolling out comprehensive training and change management platforms to standardize business processes utilizing SAP Ariba among end users.
A multi-billion-dollar chemical company was struggling with slow, inefficient processes due to multiple systems and outdated procedures. CCP Global was chosen to configure, design and deploy Ariba Buying and Invoicing. That included Guided Buying, Procurement Operations Desk, Tactical Sourcing, and all associated workflows. Because of the complexity of the project, it was deployed in two phases. Go Live was an outstanding success with limited issues and overwhelmingly positive feedback from users. The company eventually contracted with CCP Global's Ariba Managed Services (AMS) for extended support and administration.
For over 15 years, CCP Global has provided support for a major media and entertainment corporation's strategic SAP Ariba projects. Most recently, CCP has been supporting Source-to-Pay (S2P) business transformation. The current deployment phase is focused directly on SAP Ariba Buying and Invoicing. This is a holistic approach to transforming the Global S2P processes being driven by the business, in partnership with their Organizational Change Management (OCM) and their technology partners. From the technology perspective, this entails sunsetting SAP Ariba On-Premise and standing-up their SAP Ariba On-Demand applications. In addition, as the suppliers are on-boarded, they will transact within the Buying and Invoicing feature of AOD.
Winning a competitive RFP, CCP Global was chosen by a global leader in housing and building to implement a suite-integrated SAP Ariba solution consisting of SAP Ariba Buying and Invoicing and SAP Ariba Strategic Sourcing suite. Experiencing rapid growth through merger and acquisition, the client was faced with the technical and organizational challenges that accompany the move to a centralized model of spend management. This was completed while maintaining compliance with the laws and regulations of the various areas of the world in which the company conducts operations.
CCP Global has completed two successful SAP Ariba projects for an electronics solutions corporation, including acting as the principal architect in the implementation of an SAP ECC-integrated SAP Ariba Contracts solution with training and change management on behalf of users in North America, Europe, and Asia. In addition to supporting downstream S&OP programs in the ERP, the scope of the project included configuration of advanced aspects of Ariba Contracts functionality (such as Contract Authoring) and release to the international team of contract specialists.