The RIGHT Team.
The RIGHT People.
What sets CCP Global apart is our unique, customized project approach that allows us to support each clients' needs, goals, and budgets. From the initial assessment to post-project support, we offer a targeted approach that enables us to provide consistent results with high-quality, on-time project deliveries.
The source-to-pay landscape is continually evolving making it more complex to keep up with the improvements and innovations that can optimize your SAP solutions. We offer the deep expertise companies need to keep their systems current and running at peak efficiency. We believe in creating true, long-term partnerships with our clients because your success is our success.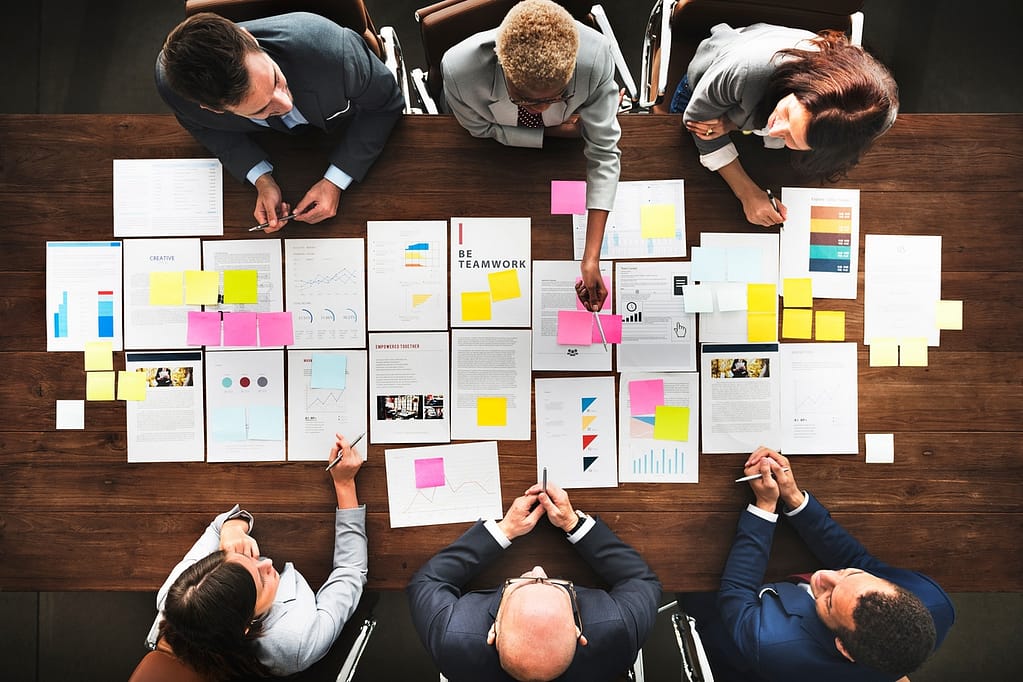 CCP Global provides perfectly scaled solutions delivered through our RIGHT project methodology.
Our Tools
Assessment
Our initial assessment is a unique part of our value proposition that sets us apart from our competitors. We bring together key stakeholders from all areas affected by SAP Ariba processes to analyze challenges and areas for improvement. This gives us a more detailed overview of the project to offer the most accurate projections of project scope, size, cost or support model and improvements.
Roadmaps
Utilizing insights from the initial assessment, we create a prioritization matrix to build a roadmap for your SAP Ariba optimization and improvements. Upcoming required upgrades are also included in the the longterm planning solution.
Support
Our dedicated team of SAP Ariba experts works with your organization to execute roadmaps and provide best-in-class ongoing support for deployed modules. Assessment and Roadmap creation services are included in the cost of the annual support package for Executive and Enterprise Support Packages.
Our Project Delivery Method
Using our broad experience and industry best practices, we have created an agile-hybrid project methodology to gain full benefits from Agile in a waterfall-based model to align with best practice guidance for SAP Ariba deployments.
Rapid prototype-driven design within SAP Ariba, based on SAP Ariba best practice processes
Overlapping design, build and test activities to accelerate project timelines
Engage business users in iterative process
Provides flexibility to quickly receive feedback and course correct as needed
Maintains waterfall design integrity in order to align with SAP Ariba module dependencies
CCP Global has completed two successful SAP Ariba projects for an electronics solutions corporation, including acting as the principal architect in the implementation of an SAP ECC-integrated SAP Ariba Contracts solution with training and change management on behalf of users in North America, Europe, and Asia. In addition to supporting downstream S&OP programs in the ERP, the scope of the project included configuration of advanced aspects of Ariba Contracts functionality (such as Contract Authoring) and release to the international team of contract specialists.
A multi-billion-dollar chemical company was struggling with slow, inefficient processes due to multiple systems and outdated procedures. CCP Global was chosen to configure, design and deploy Ariba Buying and Invoicing. That included Guided Buying, Procurement Operations Desk, Tactical Sourcing, and all associated workflows. Because of the complexity of the project, it was deployed in two phases. Go Live was an outstanding success with limited issues and overwhelmingly positive feedback from users. The company eventually contracted with CCP Global's Ariba Managed Services (AMS) for extended support and administration.
For over 15 years, CCP Global has provided support for a major media and entertainment corporation's strategic SAP Ariba projects. Most recently, CCP has been supporting Source-to-Pay (S2P) business transformation. The current deployment phase is focused directly on SAP Ariba Buying and Invoicing. This is a holistic approach to transforming the Global S2P processes being driven by the business, in partnership with their Organizational Change Management (OCM) and their technology partners. From the technology perspective, this entails sunsetting SAP Ariba On-Premise and standing-up their SAP Ariba On-Demand applications. In addition, as the suppliers are on-boarded, they will transact within the Buying and Invoicing feature of AOD.
CCP Global has served as the leading SAP Ariba service partner for a major commercial airline supporting a suite-integrated SAP Ariba solution consisting of SAP Ariba Buying, SAP Ariba Contracts, SAP Ariba Sourcing, and SAP Ariba SIPM with integrations to SAP ECC and ServiceNow. CCP Global designed the solution and provided outsourced administration and enhancement services over an 18-month project duration. After implementation, CCP Global partnered with the client to drive user adoption of the system, rolling out comprehensive training and change management platforms to standardize business processes utilizing SAP Ariba among end users.
Winning a competitive RFP, CCP Global was chosen by a global leader in housing and building to implement a suite-integrated SAP Ariba solution consisting of SAP Ariba Buying and Invoicing and SAP Ariba Strategic Sourcing suite. Experiencing rapid growth through merger and acquisition, the client was faced with the technical and organizational challenges that accompany the move to a centralized model of spend management. This was completed while maintaining compliance with the laws and regulations of the various areas of the world in which the company conducts operations.
Our Team
CCP Global will ensure the success of your project. Our experienced consultants average 10+ years of SAP Ariba experience, with extensive expertise in remote/hybrid integrations.
Our agile approach is centered on the concept of choosing the right people for the job. When we staff your project, we carefully assemble the team members that have the most relevant experience to maximize efficiency and value.
I wanted to take a few minutes and say thank you for all of the incredible work you have done up to this point in the project. I know we are still in the early stages and have a tremendous amount of work ahead of us, but you have done everything I hoped you would do and I have been impressed with the urgency, expertise, and professionalism that you have brought to our project. We have completed Phase I and the first week of the "blueprint" phase of the project and I couldn't be happier. It has confirmed to me the decision to partner with CCP was the right one.